NCID Login for the NC Industrial Commission Secure Website
This website is unavailable Wednesday evenings from 7:00 to 9:00 PM and Sunday mornings until noon.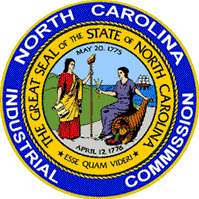 This web site has been tested and optimized for viewing with Internet Explorer 10 or later and Firefox 31.6.0 or later. Viewing with other browsers is not supported.
DISCLAIMER
NOTICE: This system is the property of the State of North Carolina and is for authorized use only. Unauthorized access is a violation of federal and state law. All software, data transactions, and electronic communications are subject to monitoring.
The NCIC takes great care to provide secure, accurate and complete information for this Site.
At the same time, the State of North Carolina, including the North Carolina Industrial Commission and NCID employees or agents, shall not be liable for damages or losses of any kind arising out of or in connection with the use or performance of the NCID service, including but not limited to, damages or losses caused by reliance upon the accuracy or timeliness of any such information, or damages incurred from the viewing, distributing, or copying of those materials.
The materials and information provided on this website are provided "as is." No warranty of any kind, implied, expressed, or statutory, including but not limited to the warranties of non-infringement of third party rights, title, merchantability, fitness for a particular purpose, and freedom from computer virus, is given with respect to the contents of this web site or its hyperlinks to other Internet resources.